What is Community Living Alliance?
Community Living Alliance (CLA) is a community-based, non-profit, trauma-informed, organization providing services and community resources for all people with disabilities and chronic illnesses and for older adults. CLA was founded by people with disabilities, healthcare professionals and concerned citizens. CLA's history spans over three decades and is firmly rooted in supporting the values of the independent living philosophy.
The vision established then is still very much alive today. That vision is simply to improve access to services, develop responsive programs, listen to the voices of people with disabilities, chronic conditions, and older adults and honor the desire for independence and self-determination.
CLA is committed to designing programs and offering services that minimize the challenges faced by clients. CLA achieves this by providing services, such as personal care, chore services, behavioral health, and service coordination, that support individuals living independently in their homes and communities.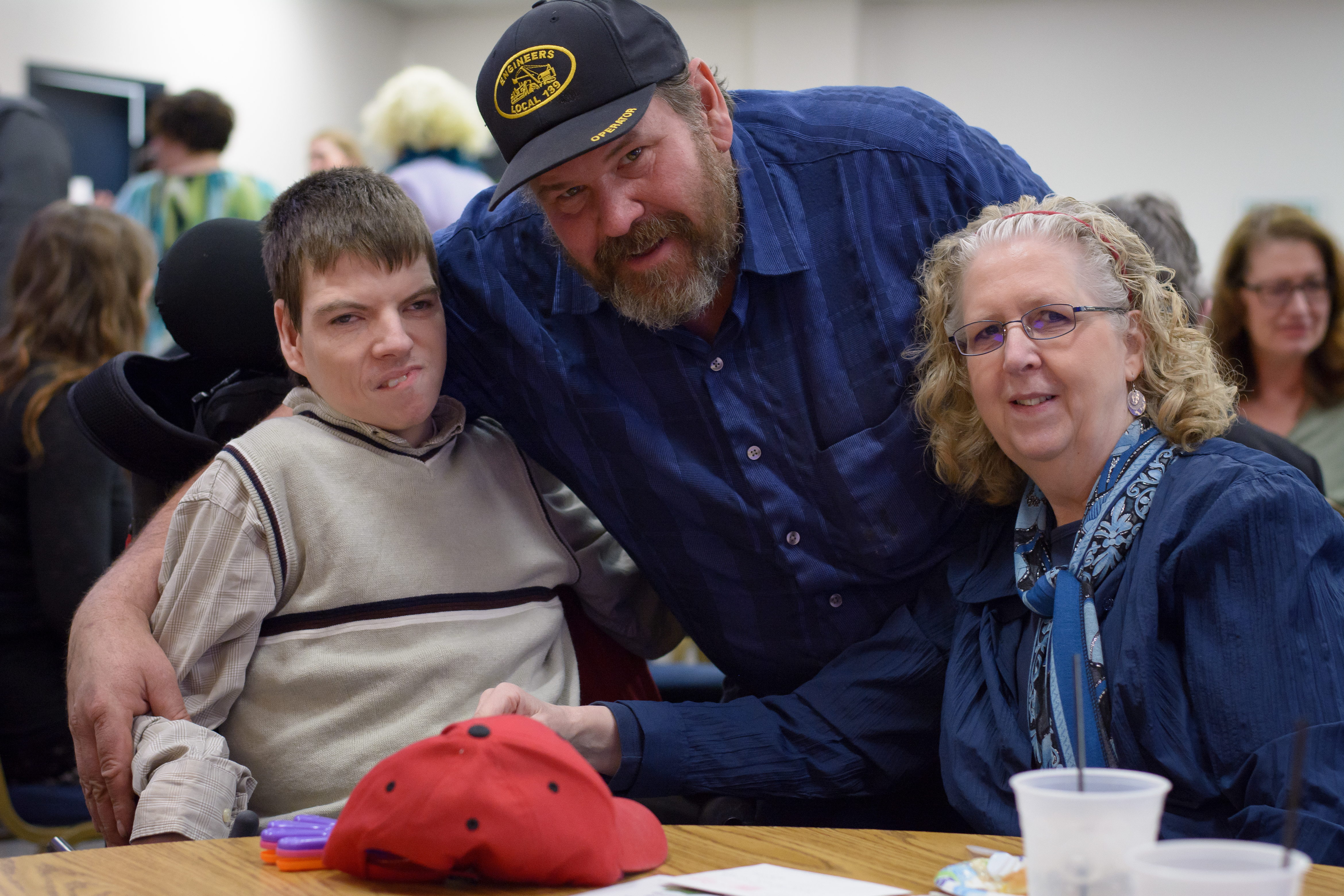 Community Living Alliance Board of Directors
The mission of Community Living Alliance (CLA) is overseen by a Board of Directors. Approximately 50 percent of the board is represented by clients of CLA's services and people or parents of children with disabilities.
John Gardner, President and Treasurer
Terri Deist, Vice-President and Secretary 
Terri Deist
Jennifer Ekloff
Karen Foxgrover
Mike Jones
Sharon Larson
Greg Schmidt
Shannon Sontag
Todd Costello, Executive Director
Alice Holbrow, Director of Information Technology
Jo Treslley, Director of Financial Operations
Kathy Schraith,Director of Human Resources
Patti Becker, Director of Program Operations

Standing L to R: Sharon Larson, Allie Tasche, Todd Costello, Terri Deist, Greg Schmidt
Seated L to R: Shannon Sontag, Karen Foxgrover, John Gardner
Joining the CLA Board of Directors
Individuals interested in supporting the mission of CLA are encouraged to email Todd Costello at costellot@clanet.org or call (608) 242-8335 to be considered for board membership. Board recruitment activities take place throughout the year, and new board members are introduced bi-annually.
Contacting the CLA Board
To learn more about CLA services, offer feedback or comments, please leave a message on the CLA Board of Directors Comment line at (608) 242-8335, Extension 1399 or email claboard@clanet.org.
Notice:
Location:
All meetings will be held over Zoom
Time:
4:30 to 6:30 PM
Dates:
February 24, 2020
April 27, 2020
May 18, 2020
June 22, 2020
August 24, 2020
September 28, 2020
November 23, 2020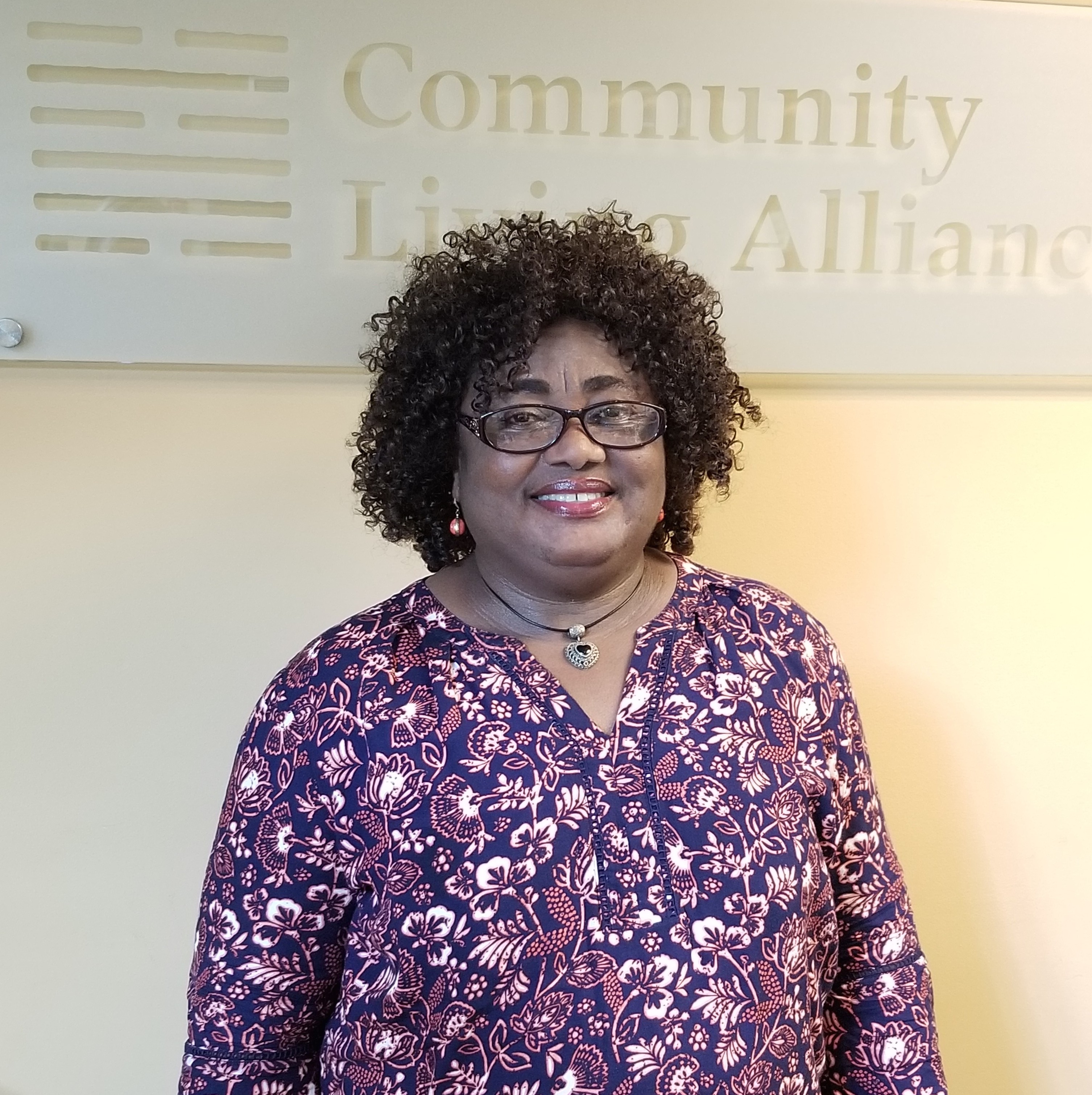 Scholarstica
"I am very grateful that I have been one of the CLA family for a while now. It gives me so much joy that I am able to reach out to my wonderful clients.
My priority and determination is to make sure that they are very happy and have a sense of belonging. I devote my heart deeply in serving them and making sure they are safe and independent."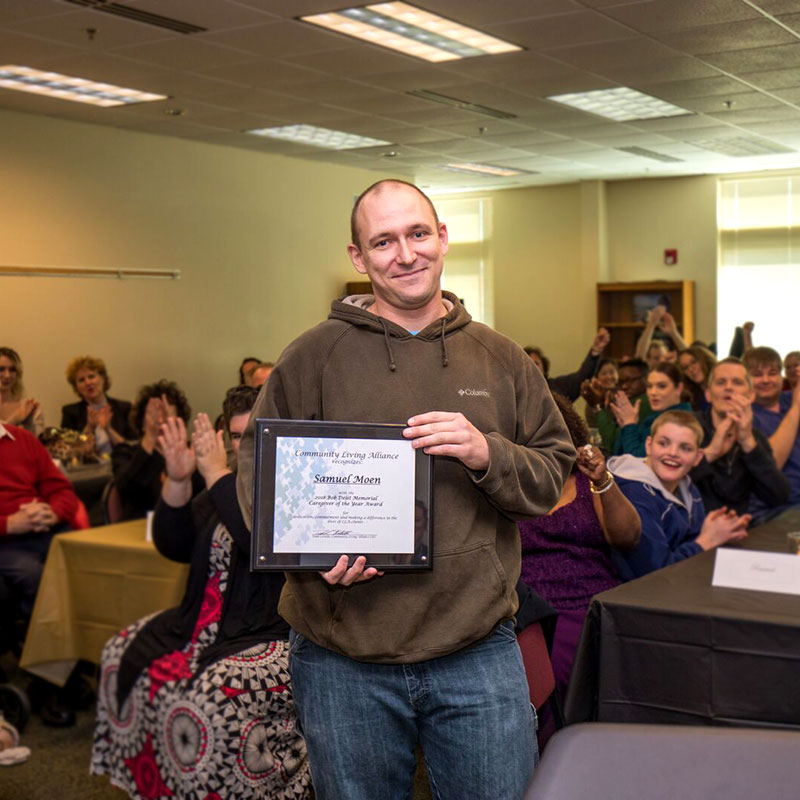 Sam
"Caring for others means so much more than what I do. It gives others independence and choice. They are able to make an impact on our community because of what I do. There are many good people in our community that need someone to take a moment and understand their life. That's what caregivers do — they understand others and help them to be the person that they are."